Traditional furniture – just a matter of respect to the past, or a way of life?
Traditional furniture – just a matter of respect to the past, or a way of life?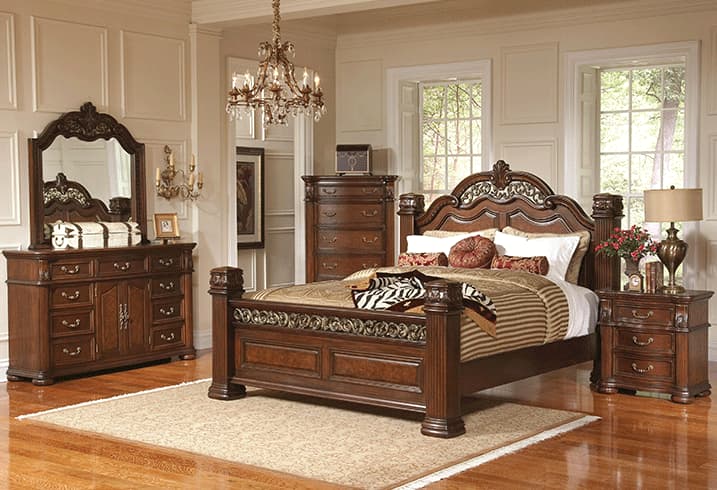 You may have seen this furniture in your grandparents' house, in public places or at your friends' homes. When we are yet children, we usually don't like traditional furniture as it's heavy, massive and not very functional. More than that, sometimes it adds an atmosphere of museum and thus you're just afraid of touching it and cannot relax and have rest in a room decorated with this kind of furniture. As the majority of young people like electronics and have a TV, sound system, DVD player, PC, etc., they choose modern furniture as it's good for storing electronics.
However, when you live in a place decorated with modern furniture, pretty soon you may feel you're somewhat tired and want to stick to classics. Here is where traditional furniture shows its best.
Traditional furniture is a real fest for your eyes. It's something that has been created for centuries and so it holds the atmosphere of epoch by which it's inspired. While modern furniture is standardized and rooms decorated with it may look like twins, a traditional one is more sophisticated. There's no doubt, it takes more time to find matching traditional furniture, but at the same time you make something that can be used and valued not just by you, but by your descendants as well.
Many say they don't like traditional furniture. However, it often happens these people are simply not aware of all its types. Traditional furniture is not only pomp, ostentatious magnificence and excessive details, but also everlasting elegance and refined forms.
Traditional furniture was created for centuries for monarchs and royal families. So called English Traditional and French Court styles will be loved by people who want to create something unique and luxury. As quite often craftsmen of 17th-18th centuries have been inspired by India or Asia, you can find rare mix or high quality, attention to details and slight ethnic references here. In case you want to find not so heavily decorated, but yet top quality wooden furniture, German traditional furniture will attract you by its light weight, practical design and quality wood. Certainly, we shouldn't forget about American traditional furniture with glass knobs, graceful lines and tapered legs.
While new styles come and disappear, traditional furniture is ever stylish and expensive, in true it's just another form of investment. It tells of your good taste and respect to the past.
source : comfyco