White furniture – just a popular trend or 'must have'?
White furniture – just a popular trend or 'must have'?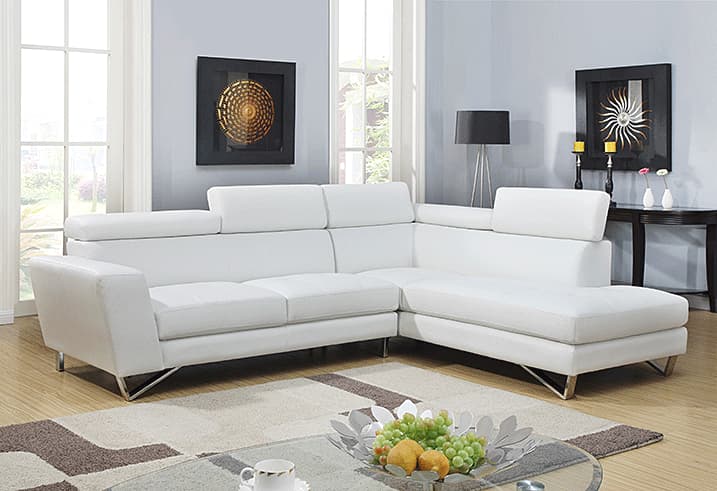 White furniture definitely looks amazing. Today it is number one color in modern furniture industry. Lets try to discuss why is that happening and is really worth buying a piece of white furniture to decorate your home?
That's a thing to think about.
Great questions and debates come around white furniture. Of course, it wouldn't look good in just any decor, it is really a big matter what colors your floors are, your walls, and what's the overall place appearance you have. Most of white furniture would look absolutely great in a place that has an advantage of bright or black/white colors palette in it, like green, red, dark walls, black carpet, etc. Moreover, white furniture could look good in a room with normal, quite traditional paint: warm color yellowish tones, brown, tan tones, etc. But that would look absolutely ecstatic in places with bright walls/floor, that is a 100%.
First, that's great to put attention to some pieces that are being offered with a living room set (if you're getting one from a website, they often have a 'comes great with' piece right on the same page. These pieces usually are made on the same factory, what means same materials/colors would be used. Of course, you could get 'mahogany' color living room set already and get a coffee table that has a color of 'mahogany' but there's no one can really guarantee these 2 pieces would match.
Great debates and doubts also come when considering white furniture when it comes in mind that white, in general, is probably the most 'hard-to-keep' clean color there is. It doesn't absorb light, it just reflects it (opposite of black, of course, by the way, black furniture is second, after white, that is quite 'hard-to-keep-clean' label would be looking good on). Well, of course it doesn't matter white furniture becomes dirty easier than any other color furniture – it is simply more noticeable on white surface, that's all. Same applies to the cars, as you know it 🙂
In real life, it's really nothing to worry about. White furniture doesn't require any special treatment, as some might think, it's just supposed to be to be taken more ofter care of, that's it. Nothing very fancy, really.
White leather furniture doesn't get dirty easily – besides, leather, as most appreciated material in furniture industry, is very easily cleaned with basic wet towel or paper. All sleeper sofas, sectional or regular living room furniture, besides looking great would be a great companion for you in your living room for ages, with proper cleaning and regular maintenance.
Modern high-gloss furniture like dining tables, chairs, tv-stands or laquer consoles are cleaned the same way any high-gloss furniture cleaned – just a paper towel with some windex or any other solution of the same kind.
So, despite a popular thought, white furniture is nothing to be afraid about. If you think it will look good in your room, would match good with your decor – go ahead and buy it! There is nothing to regret about, that's only your guest will be in awe of a gorgeous piece of white furniture sitting in your room: white furniture is a true sign of nonstandard thinking, contemporary ideas and modern home.
source : comfyco